This extra-ordinary piece was crafted with
Pecan, the State Tree of Texas.
Main areas of distribution: Central and North America.
Noted for it's sweet nuts, the Pecan is both cultivated
and found in the wild, generally amongst
mixed hardwood forests.
Grows to a staggering height of 160 - 170 feet
and even more astonishing that this, The Pecan, cousin
to The Hickory, continues to thrive for up to 350 years!
To maintain the natural look and feel of the grain, each
Mill is finished first with tung oil which protects
and nourishes the wood after which several
coats of rubbing wax are then applied
and polished by hand.

An impressive fourteen inches in height.
Adjustable stainless steel grinding mechanism.
$119.95 U.S.
.
.
.
.
- ITEM SOLD -
Custom Orders Welcome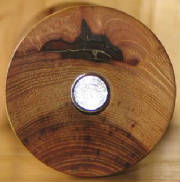 CCNow
Authorized Online Retailer for Westridge Candles.
Accepting all Major Credit Cards and PayPal.
Enjoy Safe, Secure Online Ordering!
SSL (Secure Sockets Layer) Encryption
ensures safe transmission of all
confidential information.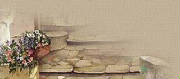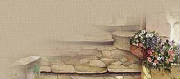 "The best things in life aren't things".
.